Hardstyle.com | Zatox
Discover the latest collection of merchandise by Zatox.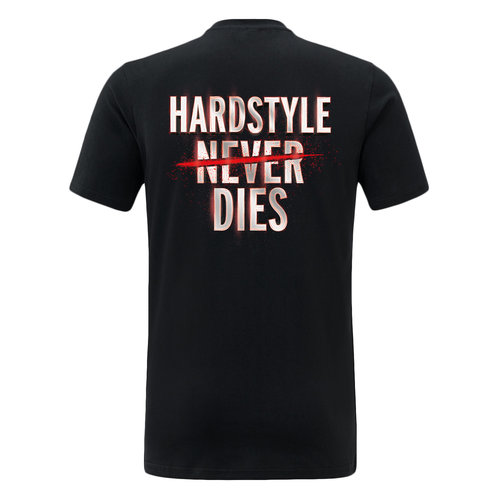 Scantraxx
Hardstyle Never Dies by Zatox - T-shirt
Don't wait to show your passion for Hardstyle! Order your Hardstyle Never Dies T-Shirt by Zatox now and be a part of the movement.
Cloud9 x Hardstyle.com
Hardstyle The Ultimate Collection - Vol.2 2019 2CD
Article code
050919HTUCVT2
Hardstyle The Ultimate Collection Vol.2 2019 is available now! This CD is a collaboration between Hardstyle.com and Cloud 9 Music. This compilation contains 2 CD's with the best Hardstyle music of the last couple of months. CD 2 is mixed by Primeshock!
Cloud9 x Hardstyle.com
Hardstyle The Ultimate Collection - Vol. 1 2019 2CD
Article code
250419HTUCV122
Listen now to the best tracks of 2019 so far! This double CD contains them all - from euphoric melodies to rawstyle hardstyle releases. D-Block & S-te-Fan, Noisecontrollers, Delete, D-Sturb and E-Force are just a few of the big names that can be found
Q-dance
Qapital 2014 CD - Raw & Uncut
Article code
100119Q2CMBF
Raw & Uncut: it says it all! This Qapital 2014 CD brings you back to the Ziggo Dome, where the second edition of this hardstyle festival hosted only the biggest artists: Ran-D, Zatox, B-Front, E-Force and Frequencerz to name a few. And this last artist mi